Namibia Table Tennis Association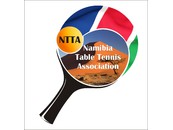 Namibia Table Tennis Association
Its all about Table Tennis!
News Report
Table Tennis a hit in Walvis Bay
Author: Otis Finck, 14/07/15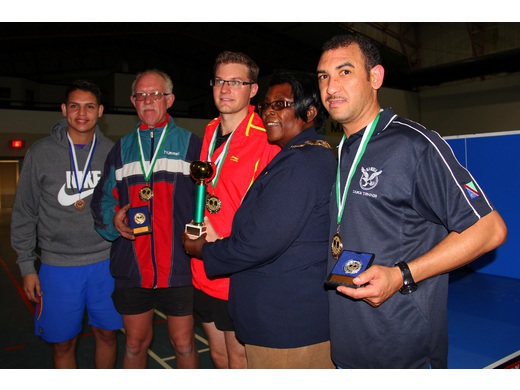 Fleidl were on top of his game and scored 11-8, 11-9, 11-9 and 11-8 for his hard earned victory in the best out of seven set final. The Plate final was win by Darren Strauss from Swakopmund. Reese Saunderson (Hochland Acers) defeated Bregida George (Eliminators) 4-2 in the ladies final. George won the 1st set (12-10) and the 5th set (11-7). Saunderson launched a firm comeback and pocketed the 2nd set (11-8), the 3rd set (11-2) and the 6th set (11-8). Kaitlyn Beukes (Eliminators) and Fleidl defeated Bregida George & Wayne Green 4-2 in the Mixed Doubles section. Derrick Rooza (Walvis Bay) and Reinhardt Stanley defeated Reinolt Schurz and Heiko Fleidl 4-2 in the Men's Double section.
The women's draw accommodated eight (8) and the men's draw twenty (20) players. The tournament also had an International presence with a South African player, Jaco de Swardt of the University of Stellenbosch in attendance. Ladies Open Plate Division winner Bronwyn van Heerden (11) from Narraville Primary School was the youngest participant. Walvis Bay Mayor, Her Worship Uillika Nambahu officially opened the event.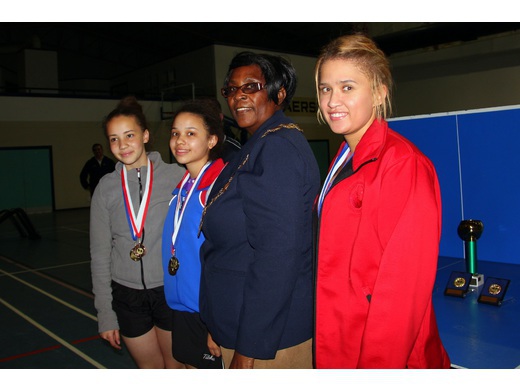 She thanked the organisers, labelled sport an important vehicle for social interaction and encouraged parents to ensure that children compete in actual active sports. "Table Tennis tests the human limits such as physical strength, hand eye coordination and reflexes which in turn reduces the prevalence of non-communicable diseases such as cancer, diabetes and hypertension. The lack of physical activities coupled with the consumption of high-energy foods contributes to obesity and unfitness and this is made worse by the availability of virtual gaming units and devices which prevents active participating and competitiveness in sport" said the Mayor whose office sponsored accommodation for the competitors at the Dolphin Park bungalows.
Namibia Table Tennis Association Development Officer, Roger Beukes announced that a similar tournament would be hosted in Mariental on the 18th of July and encouraged coastal players to enter the event. "Due to logistical challenges not all our top juniors competed in the Namibian Open in Walvis Bay, but we commit to host the Namibian Junior Championships (u/18 & u/15) in Walvis Bay next year to give the youth better exposure to this type of Table Tennis Tournaments." commented Beukes who will continue to work through the Office of the Mayor to involve more schools in Walvis Bay.
Schools or Individuals interested in taking up table tennis is encouraged to contact the NTTA as soon as possible at email: info.ntta@gmail.com
Follow the site to get the latest news and results straight to your email