Namibia Table Tennis Association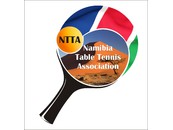 Namibia Table Tennis Association
Its all about Table Tennis!
News Report
Reese and Dietrich dominate Namibian Youth Table Tennis Championships
Author: NTTA, 21/06/16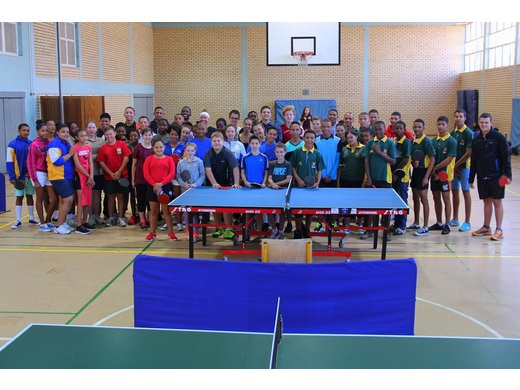 Both under 18 boys and girls events were two-horse races. The girl's event saw no.1 seed from the Oranjemund Private School, Reese Saunderson, battling it out with the no.2 seed from Windhoek Gymnasium, Kaitlyn Beukes. Reese had the edge with 3-0 over Kaitlyn to claim the gold medal for the 3rd consecutive year. Bronze medal winners were Nangula Iita and Tanya Masters from Holy Cross Convent. Nangula then went on to win the under 15 girls final with Jana Hein and Tanya Masters in silver and bronze medal positions respectively, to claim a clean sweep for the Holy Cross Convent School.
Dietrich Möwes (St Georges Diocesan) took revenge with 3-0 on fellow SKW clubmate, Yannick Bohn (DHPS) who beat him at the Seasons Open, to claim gold in boys under 18. Bronze medals went to Kean Tait (Windhoek Gymnasium) and Delton Dreyer (Mariental High School). The under 15 event was won by Patrick Beggs (DHPS) when he narrowly beat Raimo Dengeinge (DHPS) to claim gold. The Bronze medal was won by Daneel van der Walt of Windhoek Gymnasium, who produced some fine table tennis and almost upset some of the higher ranked more senior players.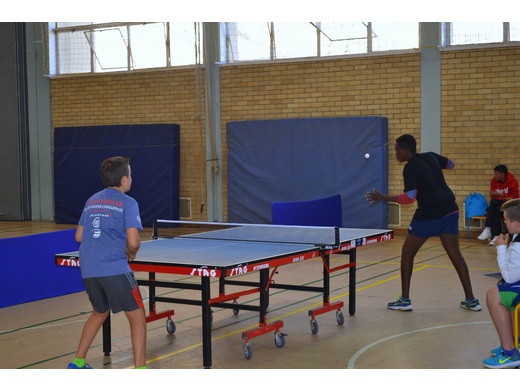 A number of young athletes made sure that the table tennis community take notice of them. Big things can be expected in future from players like Fortune Hashoongo, Tiaan Hein, Luca Kessleman, Maximilan Bock, Uatjiri Hewicke, Raica Coelho and Cecile Voigts who are all still 12 and younger.
Raica and Cecile claimed the silver medal in the doubles event!
It was very encouraging to have a large amount of entries from Dr Lemmer and Rehoboth High School. Most of these players are still at beginner level but we are sure that Mr de Koker and Ms Melissa van Wyk will develop them to become the table tennis force at junior and school level that these two schools were once renowned for. The boys from Mariental, Delton Dreyer and Ewan Orlam, also gave a good account of themselves and we look forward to host more players from this town at future events.
The Namibia Table Tennis Association (NTTA) is pleased to see the increase in the number of youngsters under the age of 12 and players and schools interested in taking up table tennis can contact Theo Beukes, the NTTA Development Officer, at info.ntta@gmail.com.
The complete results are as follows:
Girls Under 15 singles:
1. Nangula Iita
2. Jana Hein
3. Tanya Masters
Boys Under 15 singles:
1. Patrick Beggs
2. Raimo Dengeinge
3. Daneel van der Walt
Girls under 18 singles:
1. Reese Saunderson
2. Kaitlyn Beukes
3. Tanya Masters and Nangula Iita
Boys under 18 singles:
1. Dietrich Mowes
2. Yannick Bohn
3. Kean Tait and Delton Dreyer
Boys Doubles:
1. Dietrich and Yannick
2. Kean and Patrick
3. Delton Dreyer and Ewan Orlam
Girls Doubles:
1. Kaitlyn and Reese
2. Cecile and Raica
3. Tanya and Iita
Mixed Doubles:
1. Dietrich and Reese
2. Kaitlyn and Yannich
3. Raimo and Nangula
Anyone interested in taking up table tennis may contact the NTTA as soon as possible. This can be done via their website, http://namtta.leaguerepublic.com/, via email info.ntta@gmail.com or Facebook. All upcoming tournament dates are available on the NTTA website / Facebook page.
Follow the site to get the latest news and results straight to your email