Namibia Table Tennis Association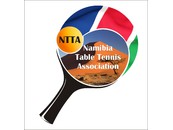 Namibia Table Tennis Association
Its all about Table Tennis!
News Report
Media Release - NTTA Masters Cup 2018
Author: NTTA, 19/03/18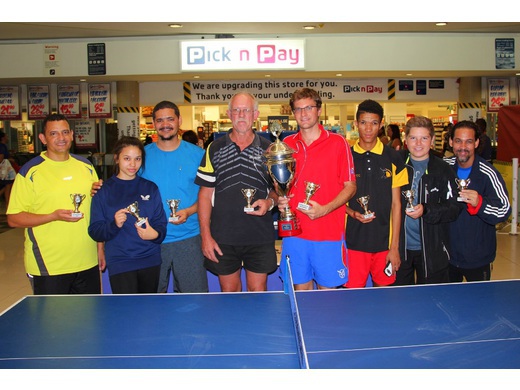 According to the Organizer (NTTA), this tournament is always a test of sportsmanship and technique as the playing space is small and there is also the added hype from the large Wernhil Park crowd.
The Master's Cup is a promotional event, aimed at generating awareness for the Sport. The NTTA this year round, decided to add an "Open to the Public" event to its Master Cup Programme where members from the public could tests their skills. This addition was a massive hit and will definitely become part of future Master Cups.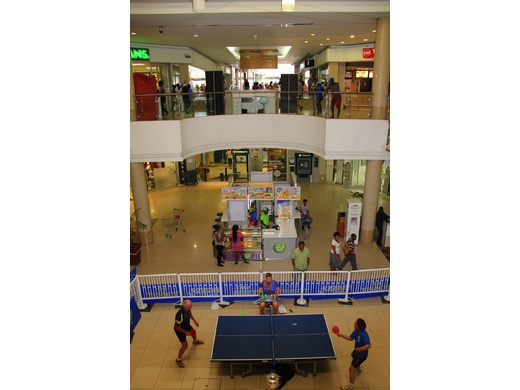 As per NTTA rules and regulations, the eight best-placed senior players of the previous Season (2017), went head to head to determine the Masters Cup Champion for 2018. The matches were played in a three game must play system, the winner being determined by the highest number of games won.
Heiko FLEIDL (33), now four (4) time Master Cup Champion and 2017 No 1 ranked player, managed to outclass all of his rivals, winning all his seven matches. He accumulated 18 out of a possible 21 championship points. Runner up, Reinolt SCHURZ (SKW TT Club) was a mere 1 point behind the Champion. Fleidl beat Schurz 2 game to 1 in their encounter.
According to Fleidl, "The Masters Cup is one of the highlights of the Table Tennis season and the most enjoyable event to participate in. The Public & spectators inspire a player to play at his / her best level. The enjoyment and amazement on the faces of the on watchers tells the whole story."
Fabian TAIT (HA TT Club) finishing third overall with a total of 16 points, 2 points ahead of fourth placed Wayne GREEN (SKW TT Club). Both Reinolt and Fabian are veterans, testimony to the fact that this Sport is truly for all ages. 5th place was shared by three players, Reese SAUNDERSON (Junior Lady), Patrick BEGGS (16) and Senior National Mens Team member, Zwantile KOOPER, who all finished on 6 points. Eighth and final position was sealed by Ashley Julius.
Previous Winners of the NTTA Masters Cup:
2012 – Colin Wang Yuqing
2013 – Ramon Hansen
2014 – Heiko Fleidl
2015 – Heiko Fleidl
2016 – Rudi Saunderson
2017 – Heiko Fleidl
Follow the site to get the latest news and results straight to your email