Namibia Table Tennis Association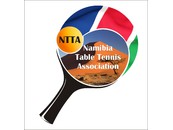 Namibia Table Tennis Association
Its all about Table Tennis!
News Report
Media Release - Namibia Table stand tall in Region 5 Championships 2019, Lesotho
Author: NTTA, 16/12/19
The tournament consisted of seven different Categories – Men's and Ladies Team Events, Men's and Ladies Singles, Mixed Doubles, Ladies Doubles and Men's Doubles. From the onset, it was clear that South Africa was going to dominate proceedings. It was therefore no surprise when South Africa scooped up all gold medals on offer.
However, the youthful Namibian Team was not intimidated by the big names of the Region. Delton Dreyer, Ewan Orlam and Ronaldo Vogel showed great potential while the experienced Heiko Fleidl made sure that he is taken serious by his opposition. Delton Dreyer, Rudi Saunderson and Heiko Fleidl recorded wins and it was indeed Heiko Fleidl who did the best in the singles by reaching the last 16 before being eliminated.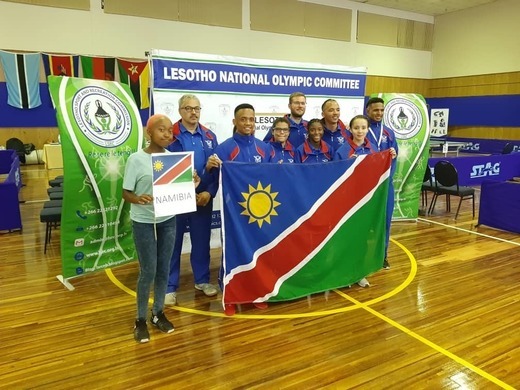 The young Ladies team (3 of the four team members are still juniors) really took the fight to their opponents. Their perseverance paid off when they ended third (bronze medal) in the Teams competition. Only South Africa and Botswana could beat the formidable team consisting of Michelle de Koker, Kaitlyn Beukes, Alicia Aebes and Reese Saunderson.
Michelle de Koker reached the last 16 in the finals while Reese upset Olorato from Botswana to reach the quarterfinals in the Ladies Single Event. Reese was eliminated by the eventual champion, Musfiquh Kalam from South Africa.
The team was assisted by professional Chinese Coach Mu, for the two weeks prior to departure. A big thank you to the Embassy of the People's Republic of China who made this possible.
It would not have been possible to participate in Lesotho if it was not for the NNOC and the Frank Fredericks Foundation. They made it possible for the Young team to compete in this prestigious event and fulfil their dreams. A massive thank you to them.
Namibia will be hosting an ITTF Hopes Program and the Junior AUSC Region 5 Championships, early next year (March 2020). Schools interested to join may contact Jonathan Sam on 081 128 0599 or address an email to info.ntta@gmail.com.
The full Tournament Results can be viewed on the NTTA's Facebook Page.
Follow the site to get the latest news and results straight to your email