Namibia Table Tennis Association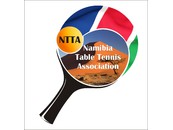 Namibia Table Tennis Association
Its all about Table Tennis!
News Report
First Bank Windhoek Table Tennis Junior Masters Cup hugely successful
Author: Proactive, 30/05/16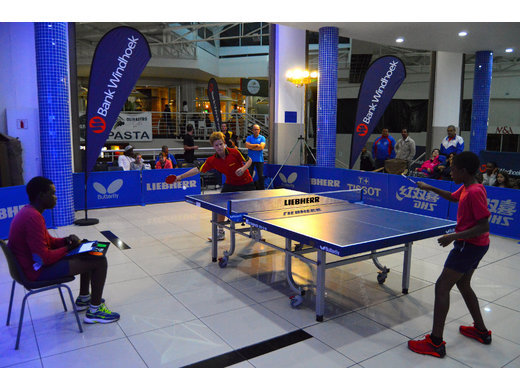 The Bank Windhoek Junior Masters Cup was hosted by Maerua Mall and presented by Proactive Sports Marketing and Management.
Eight of Namibia's best junior boys as well as five of the country's best junior girls received invitations to participate at what the organisers hope to become a yearly event.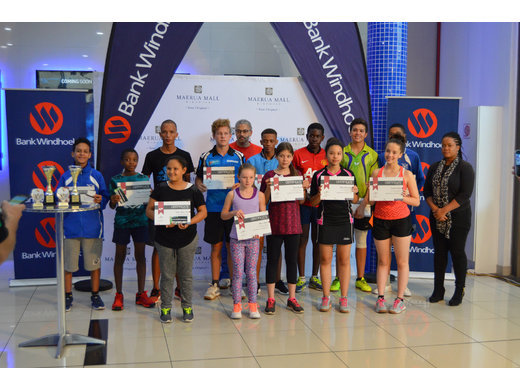 The first games kicked-off on Friday evening. The next morning the participants continued were they left of the previous night. Hard-fought games, some almost too close to call, kept spectators in awe.
As the tournament progressed, it became apparent that Yannick Bohn and Dietrich Möwes were to fight out the overall win in the boy's category among themselves. The pair eventually met in the last game of the day und what ensued now, was a memorable game and the perfect ending to a great event.
Möwes had been the more consistent player, losing only a few sets throughout. Bohn had been almost equally successful, but more lost sets meant the youngster from Windhoek had to win the last match in straight sets to take the win.
And what seemed nearly impossible almost became reality. Bohn started aggressive, taking the game to his opponent. Top seed Möwes couldn't find an answer to the attacks and lost the first set. Things didn't look much better for Möwes in the second set as Bohn kept up the pressure to win it.
The third and final set had to settle it for good. With nerves of steel, Möwes managed to turn things around in dramatic fashion to just edge past his rival and win the tournament and be crowned Bank Windhoek Junior Masters Cup Champion with the closets of margins.
The end to the junior's women's final was almost as dramatic. Reese Saunderson and Kaitlyn Beukes faced off in their last games with both having won all their matches building up to the tournament finale. But here Saunderson wasn't going to let slip. The number one seeded collected point after point. A time later, she lifted the winning cup into the air having beaten her arch rival 3:0.
"Judging by the positive experiences and the execllent feeback we have received after this event, we look forward to make this an annual event and also host various other sports events at Mearua Mall", Proactive's Managing Director Heiko Diehl said.
Results overview:
Boys:
1. Dietrich Möwes
2. Yannick Bohn
3. Kean Tait
Girls:
1. Reese Sauderson
2. Kaitlyn Beukes
3. Raica Coelho
Follow the site to get the latest news and results straight to your email